Two 1st Year ECE students clinch 3rd Prize at BIT's Epikoinonia National Ideathon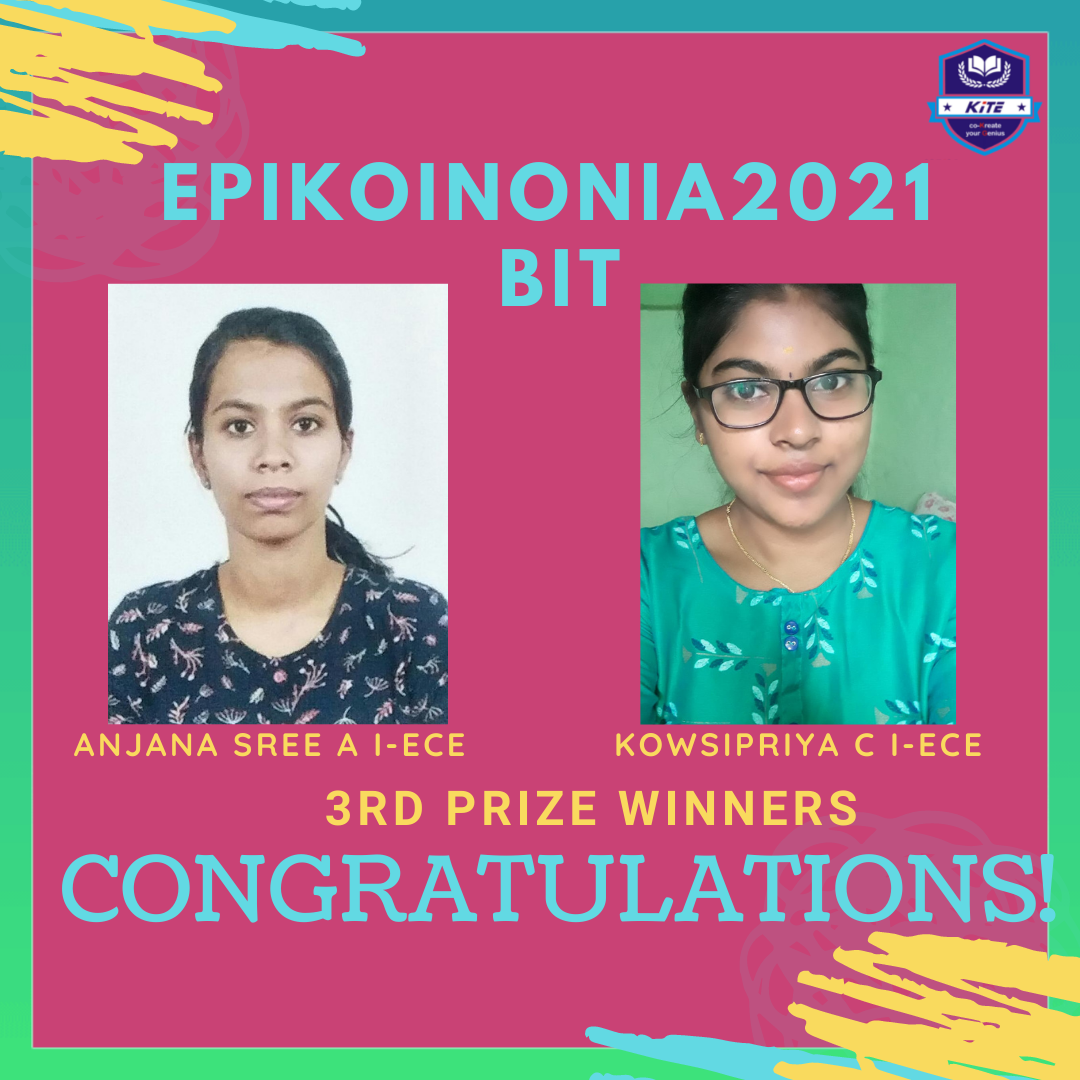 Anjana Sree A and Kousipriya C, both 1st year students of the ECE department bagged 3rd Prize in 'EPIKOINONIA 2021' ideathon fest at Bannari Amman Institute of Technology. The event took place on 10th July 2021.
The KiTE ECE all girl-team submitted 'Receptionist Bot' as their prize-winning project on Robotic Process Automation using UiPath, contending with thirty-two other teams in the finals.
Epikononia is a national-level virtual ideathon conducted by the communication protocol lab at BIT to develop smart innovative ideas for future Communication Technologies. The themes for submission were Smart Communication, Healthcare and Biomedical, Smart Agriculture, Smart Vehicles, Food Technology, and Open Innovation.