Artificial Intelligence & Data Science
About The Department
Artificial Intelligence is the intelligence that is possessed by the machines. It is modeled after the natural intelligence that is possessed by animals and humans. Artificial Intelligence makes the use of algorithms to perform autonomous actions.
Contemporary AI Algorithms like deep learning understand the patterns and find the goal embedded in the data. Artificial Intelligence also makes use of several software engineering principles for developing solutions to existing problems.
Many major technology giants like Google, Amazon, and Facebook are leveraging Artificial Intelligence to develop autonomous systems.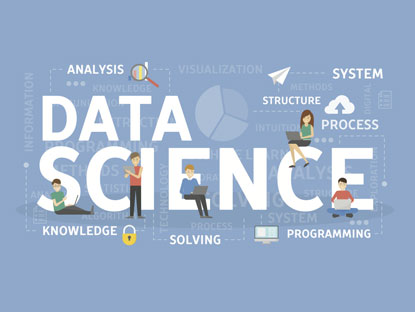 Data Science and Artificial Intelligence are the most commonly used interchangeably. While Data Science may contribute to some aspects of AI, it does not reflect all of it. Data Science is the most popular field in the world today. However, real Artificial Intelligence is far from reachable. While many consider contemporary Data Science as Artificial Intelligence, it is simply not so.
Data Science involves various underlying fields like Statistics, Mathematics, and Programming. Therefore, a data scientist is required to be proficient in them in order to understand trends and patterns in the data. This heavy requirement of skills gives Data Science a steep learning curve. Furthermore, a data scientist is required to possess. The various steps and procedures in data science involve data extraction, manipulation, visualization and maintenance of data to forecast the occurrence of future events.
Courses Offered
B.Tech - Artificial Intelligence and Data Science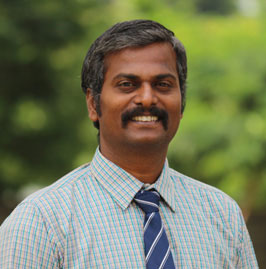 Mr. Nandakumar S D
Head of the Department - AI&DS
Mr. S. D. Nandakumar, has received his B.E in Computer Science & Engineering from Anna University, Chennai in 2005 and Master's in Computer Science and Engineering from Dr.MGR Educational & Research Institute, Chennai in 2008. He is pursuing PhD in Computer Science and Engienering under St Peters Institute of Higher Education & Research, Chennai. He has about 12+ years of teaching experience and his areas of interest include Wireless Network, Theory of Computation, Artificial Intelligence and Machine Learning. He has authored 7 research papers in refereed International Journals, IEEE conferences and National / International conferences. He has organized National Level Seminar / Workshop, Intra-College Project showcase and Hackathon. He is a member of IAENG.