Facilities
Artificial Intelligence and Data Science department providesample resources for research and education purpose. Thus ensuring that there is at least one high end computer available to each student and faculty within the campus. The lab is equipped with projectors and professional standard software to serve various academic laboratory sessions.
Artificial Intelligence and Data Science Lab-I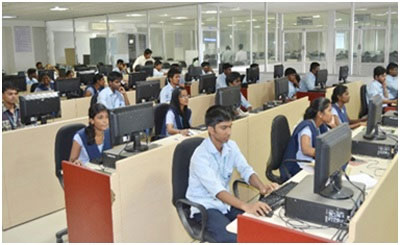 Artificial Intelligence and DataScience department laboratory is well equipped with 60 HP Systems of Processor 6th 280G2 i5 6500 to enable students to learn and practice academic and beyond syllabus content advanced technologies.
Laboratory Subjects Covered: