Computer Science and Engineering
Computer science is at the forefront of the digital revolution that continues to define the 21st century. From its humble beginnings in the 19th century, Computer Science has grown to become a key component of the emerging economy. It helped introduce innovations like the smartphone and the 'gig' economy. In future, computer scientists are expected to completely reshape the world we live in with technologies like Augmented Reality, the Internet of Things, and distributed ledgers like Blockchain. This new world will need the hardware and software skills of computer professionals like you whose innovations rely on a strong foundation of knowledge and a dedication to learning in the classroom, in the lab, and over the course of one's career. At KGiSL, CSE department is committed to develop young minds to make creative engineers in industries, business and to play a positive and useful role in social transformation. Our department offers its students the very best exposure in terms of technology, infrastructure and resources. The college lays great emphasis on Industry-Embedded quality education. Its unique learning approach is designed to contribute significantly to the growth and development of each and every student. The learning environment of the department is challenging and discipline is paramount among the students. CSE department has been in the forefront in recognizing the needs of the industry and integrating knowledge with professional inputs. Our department is one of the reputed departments and it is prominent for the standards of its facilities, students and alumni. A team of faculty members always approach the students with current updates in our domain and discuss future developments. We ensure a futuristic approach that keeps pace with the changing trends in the professional world through our global perspective. The final goal is achieved through our unyielding efforts to enhance Quality in Industry Embedded Education, Research and Diversity in order to serve the society at large.
Courses Offered
B.E - CSE
M.E - CSE
Ph.D - CSE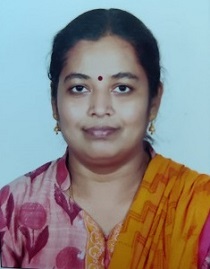 Dr. Thenmozhi T
Professor & Head of the Department
Dr.Thenmozhi T completed her Bachelor's Degree in Computer Science and Engineering from Madurai Kamaraj University in the year 1996 and has completed her Master's in Business Administration by 1998, specializing in Marketing and Finance from The American college , Madurai. She has her Master's degree in Computer science Engineering from Avinashilingam University in the year 2009. She has received her Doctorate in Information and Communication Engineering, from Anna University, Chennai. She has nearly 24 years of experience in teaching and research. Her research areas include Vehicular Networks and Blockchain Technologies. He has nearly ten of her papers published in International Journals. She has been serving as Head of Department in Engineering Colleges in TamilNadu. She is a member in Professional bodies like CSI and ISTE.