Electronics and Communication Engineering
Create more IDEAS, Create more COMMUNICATION, Create more INNOVATION
The exciting world of Electronics and Communications Engineering needs analytical minds which can combine electronics with strong fundamentals in mathematics. ece-final Opportunities abound in Electronics from application development to system engineering. Our students are equally at home in the field of Electronics as they are in Information Technology. For example, the media that the common man consumes every day on their mobile phones would not have been possible without excellent electronics. Robots – powered by electronics – easily handle hazardous situations too dangerous for people such as bomb detection and disposal, waste handling, and precision operations.
The Department of Electronics and Communication Engineering has been a part of KGiSL Institute of Technology since its founding in 2008. It offers both undergraduate and postgraduate programs in Applied Electronics. The Department is committed to developing great engineers. To achieve this, the faculty keeps pace with emerging technologies and strives to inculcate professionalism, creativity, curiosity, and employability in our students. Our labs have great facilities and equipment. Students are supported by highly qualified and experienced faculty members who run workshops and classes in these amazing labs. Our multi-pronged curriculum covers Digital Systems, Digital Signals Processing, Fuzzy Logic, Neural Networks, VHDL/VLSI, Digital Communication, Embedded Systems, Microprocessors and controllers, and Microwaves.
Courses Offered
B.E - ECE
M.E - Applied Electronics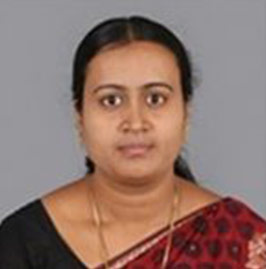 Dr. Rejina Parvin J M.E., Ph.D
Professor & Head of the Department - ECE
A competent professional with 11 years of teaching experience. She has good publication record includes publication in IEEE, Elsevier etc. Has Anna University supervisor recognition under the Faculty of Information and Communication. Her area of research includes Wireless Sensor Networks, Control Systems, Wireless Networks and Security etc.