Extramural Lecture Series -Student Edition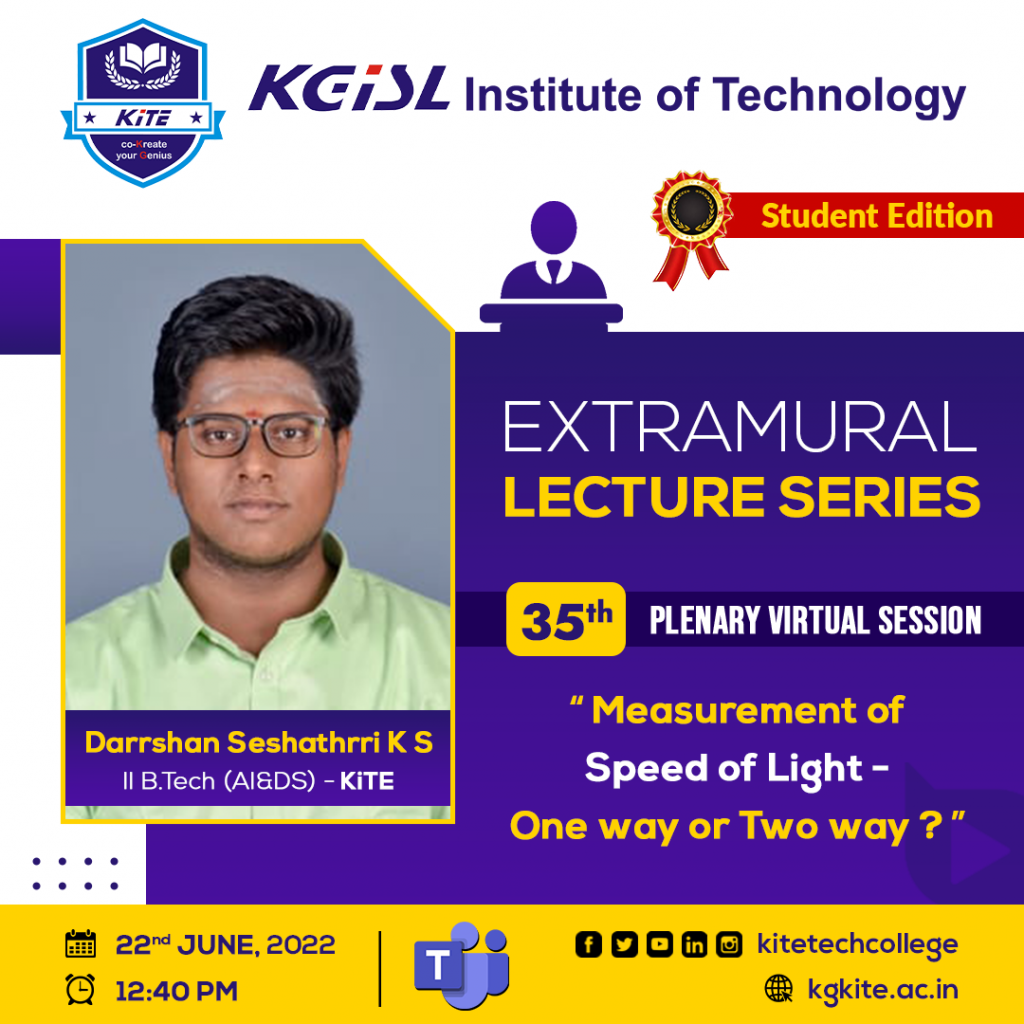 In a bid to motivate students to take to public speaking, KGiSL EDU is encouraging them to walk up to the centre stage and hog the limelight. Presenting the Extramural Lecture Series – Student Edition, where every week, starting from 20th Oct 2021, an interested student will deliver an online presentation on any topic of interest.
The series intends to help them improve their communication skills, life skills, overcome stage fear and gain some insights on some topics in the bargain.
Schedule: Every Wednesday
Timing: 12.40 pm
Duration: 10 to 20 mins
Speakers: Students
Topic: Any topic that holds the promise of being meaningful and interesting at the same time
Mode of conduct: Online
For Any queries, please contact Ms. Suganya, on 76396 24360