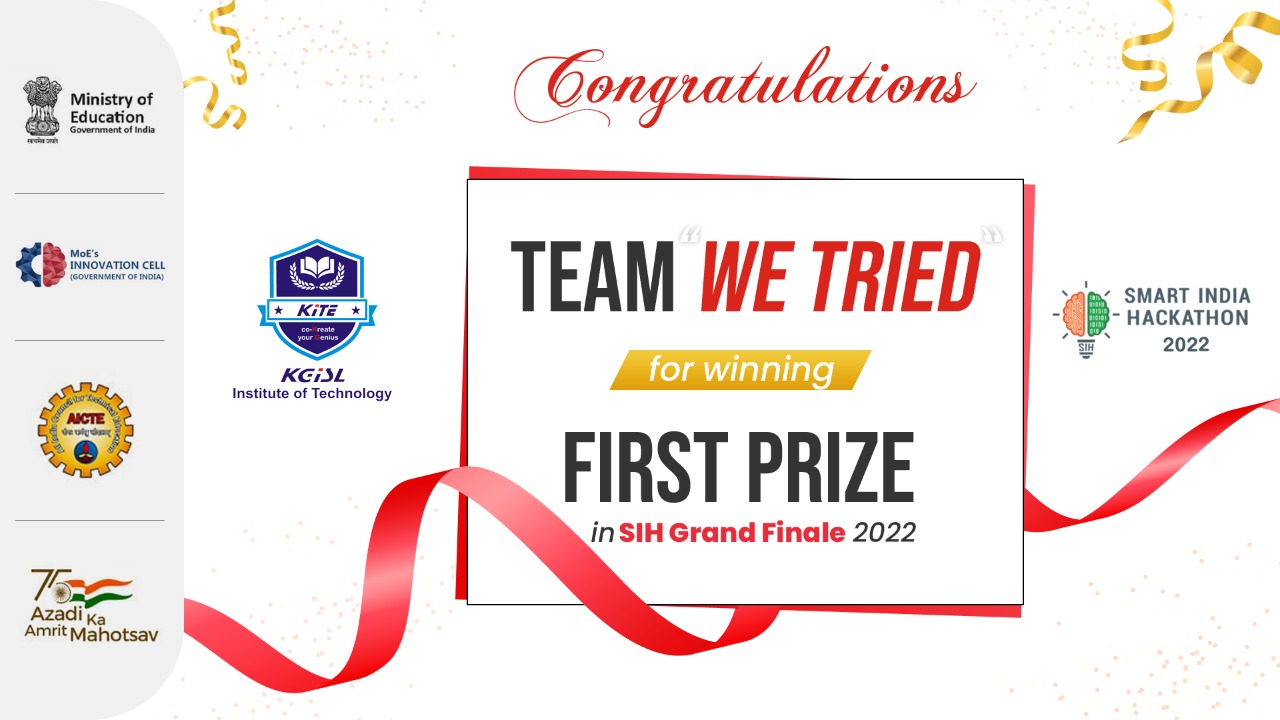 KGiSL Institute of Technology is proud to announce that our final year students bagged the 1st prize of Rs one lakh at the Smart India Hackathon 2022 edition at JK Lakshmipat University, Jaipur. Teams Walkman and We Tried competed with 25 other teams having 178 participants from across the nation, where each team chose one of the 7 allocated problem statements. Each problem statement had a winning amount of Rs one lakh.
The winners Dev Anand P, Hariprasath J, Sampoornam S, Bhuvaneshwari K, Devansh Shukla, and Harshil S of the team We Tried, worked on 'Sewerage Blockage Detection', providing an innovative solution to one of the most pressing issues faced by the common man.
At KiTE, Hackathons are integrated into the learning pedagogy and have become part of the institutional culture. Dr. Ashok Bakthavathsalam, Managing Director of KGiSL Educational Institutions, has been a staunch advocate of education through hackathons since the inception of the institutions. We are ever grateful for his encouragement and support in driving his vision through to the students. We thank the CEO, Mr. Aravind Kumar Rajendran, for his immense support.
We thank all the faculty members and mentors for their guidance.
Special thanks to the mentor team
Mr . Sathish Ramanujam
Dr . Kalpana S
Mr. Srinivas Prabu R
Mr. Biju J
Mr.Timothy D Paul , Nunnari Labs Pvt. Ltd.