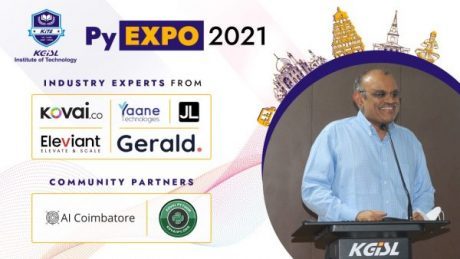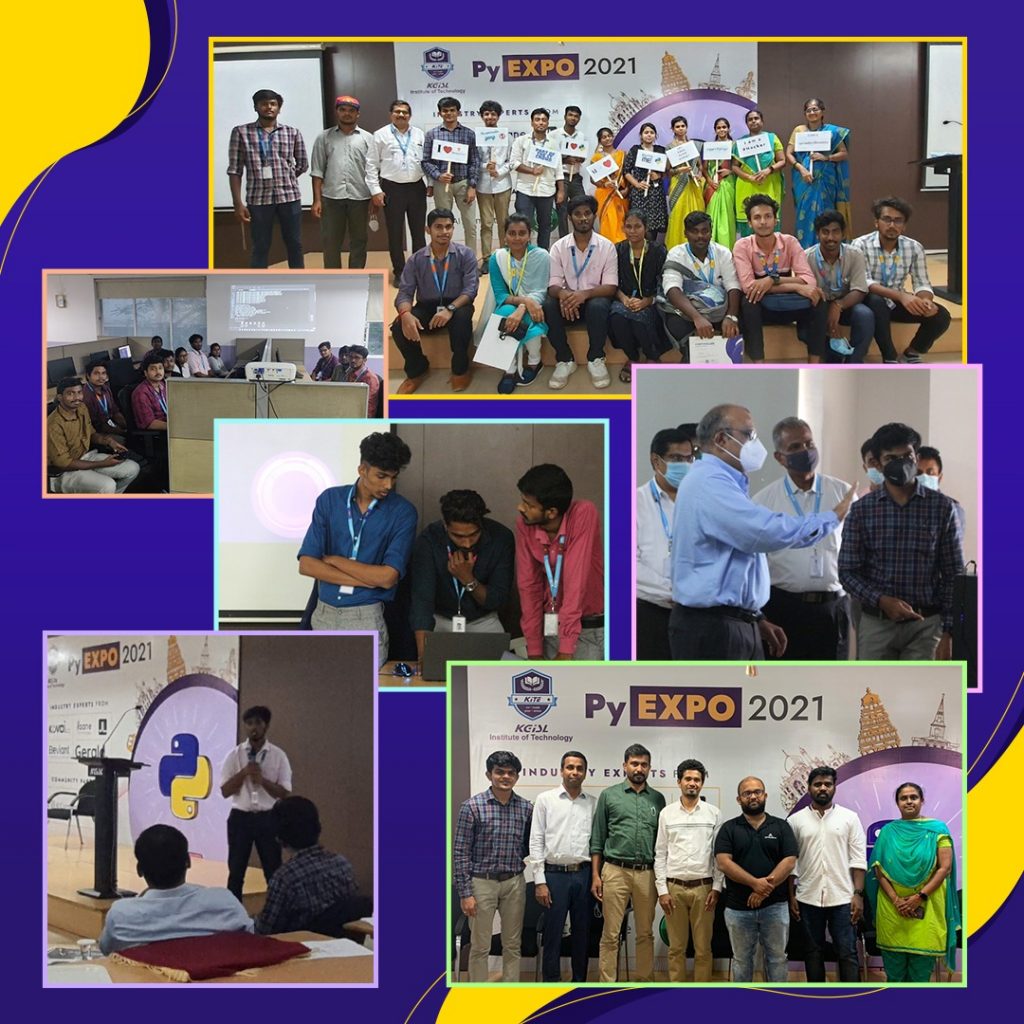 KGiSL Institute of Technology organized PyEXPO 2021 held on 12.02.2022 for first year engineering students to network with their peers with similar interests. In its 3rd installment, the motive of the expo this year is to make students explore python programming language and perceive it as not just a subject but to apply their knowledge through real-time projects. The PyEXPO 2021 was presided by Dr. ASHOK BAKTHAVATHSALAM, Founder and Managing Director, KGiSL Group of Companies.
The expo proved to be a platform to showcase Artificial Intelligence and Python Automation projects which encouraged peers to develop their use cases as live projects. In total, 34 teams presented their projects. Each and every project of the expo was evaluated by industry experts from prominent organizations. The panel of jury members were Mr. Anandhaprabhu Sathyamoorthi, (Founder/CEO Yaane Technologies), Mr. Selvaraaju Murugesan, (Data Strategist, Head, Kovai.Co) , Mr. Vishnu Subramanian, Founder, (CEO, Jarvislabs.ai), Mr Karthik Venkatesh, (Tech Lead, Eleviant Tech), Mr Prashanth Radhakrishnan, (Senior Data Engineer, Gerald Technologies Inc/YC Startup).
The best projects were recognized with certificates and awarded cash prizes.