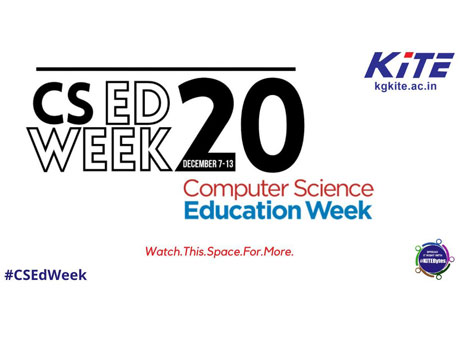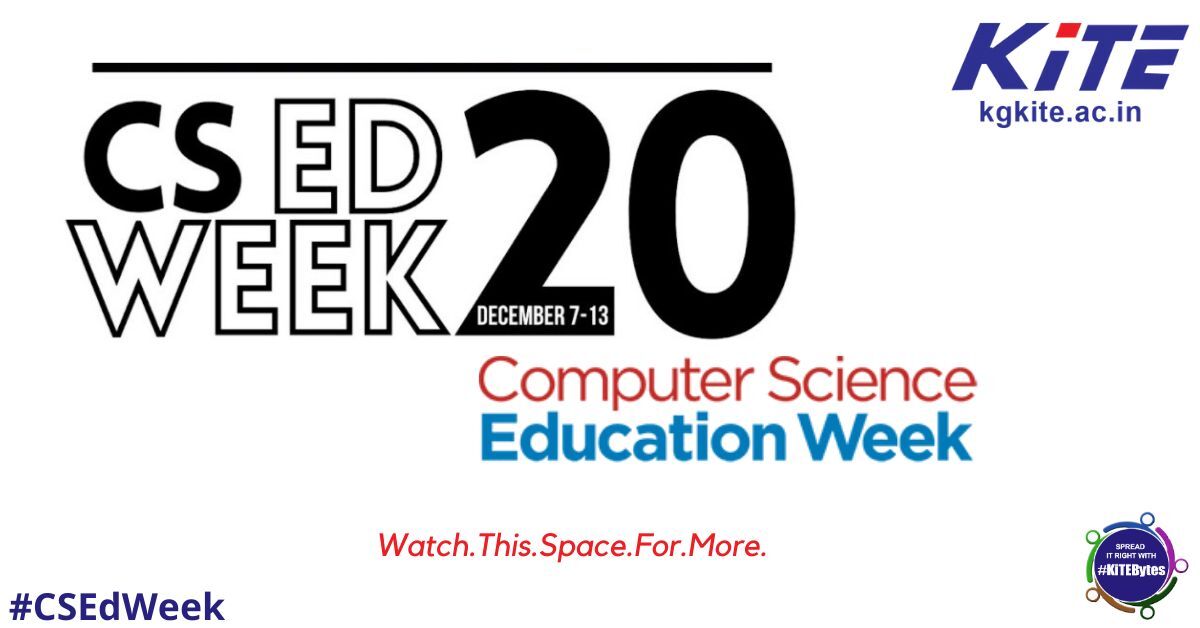 Computer Science Education Week (#CSEdWeek) is an annual global event to inspire students of all levels to learn computer science, advocate equity in computer science education, and celebrate the contributions of students, teachers, and partners to the field. It is held from 7th to 13th December every year.
KiTE celebrated this festival of Computer Science Education with:
Daily Coding challenges to enhance your programming skills, with our technical training partner – GUVI guvi.in.
Daily Computer Science related quizzes to educate you.
A host of inspiring videos from influencers around the world and KiTE.
Emerge as a more educated and confident YOU in the field of Computer Science.
#kitetechcollege #KiTEBytes #GUVI #ComputerScienceEngineering
CSEdWeek Information courtesy: csedweek.org