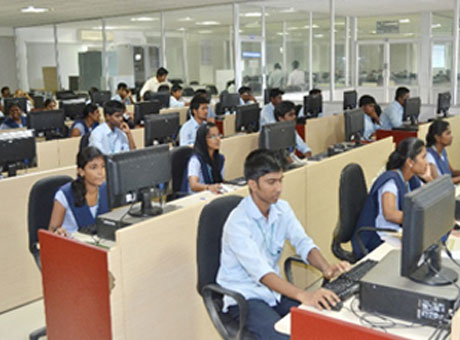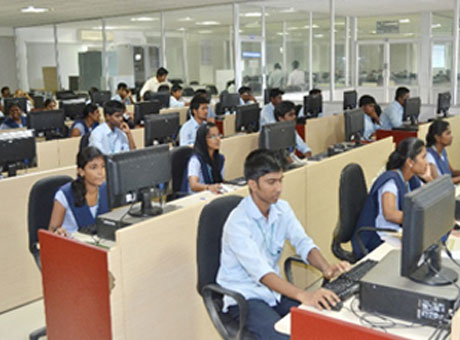 The study that emphasizes on the integration of electronic engineering with computer sciences to form comprehensive technological solutions is known as Computer Engineering. Professionals from this field are experts in a plethora of diverse areas like software and hardware, electronics, software design, operating system development, etc. Computer Engineers recognize the essential costs associated with performing and executing high-level computational tasks. As every industry depends on computers and technology enormously, the demand for computer engineering professionals has risen tremendously, which is the biggest reason this field has gained this amount of popularity over recent years. Almost all government institutes and top engineering colleges in Tamil Nadu, as well as across the country, have observed a large percentage of applications flowing in for Computer Engineering.
Aspiring engineers in India are choosing Computer Engineering over other specializations. All India Survey on Higher Education (AISHE) released by the Ministry of Human Resources Development states that the total enrolments in Computer Engineering have risen by 18% in the past five years at the undergraduate level, from 7.43 lacs in the academic year 2014-15 to 8.8 lacs in 2018-19. In this survey, approximately 962 universities, 38,179 colleges, and 9,190 institutions (both private as well as public) took part. This is the first time that Computer Engineering has had the highest number of enrolments since the ministry commenced carrying out the survey in 2011-12.
In this digitized era, where almost everything functions on technology, Computer Engineering has proven to be a lucrative opportunity for the aspirants to grow and excel in. Right from the students passing out from school to the students finishing their bachelor's, this field is the most preferred choice. One of the most vital factors contributing to this boom in the aspirants is that the demand for Computer Engineers is noticing an upsurge with each day. Companies across all sectors of every industry strive to be technologically advanced and ahead of their competitors, and for this to be attained, they require talent that can contemplate the technical aspects of business and design efficient solutions for the same. Computer Engineers from India have been contributing immensely to the field across the world.
Computer programs for various industries are developed by Computer Engineers. Design, development, and maintenance of software form an integral part of their job roles. However, along with acquiring a technical skill set and obtaining adept knowledge about the subject, it is necessary that a candidate also develops potential communication skills for a rewarding career in Computer Engineering. Software and hardware are the two main sectors in the computer engineering field.
While Hardware is all about the physical elements of a system and is concerned with the development, design, assembly, manufacturing and maintenance of the same, Software refers to a set of programmed instructions that allow the computer to perform some functions specifically. All the job prospects that this field has to offer revolve around these two sectors.
The wide variety of job prospects that this field has to offer to the aspirants makes it one of the most sought after engineering specializations. A Computer Engineer can work as a Programmer, Web Developer, Software Developer, Business Intelligence Analyst, Computer Systems Analyst, Computer Hardware Analyst, etc. across diverse industries like telecommunications, aerospace, automotive, IT and many more.