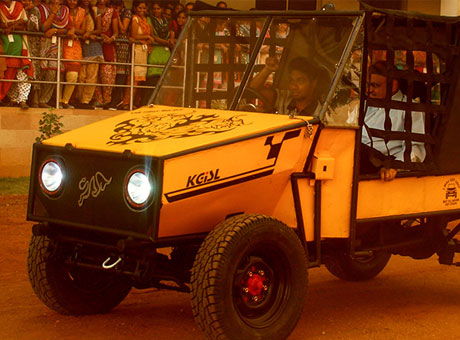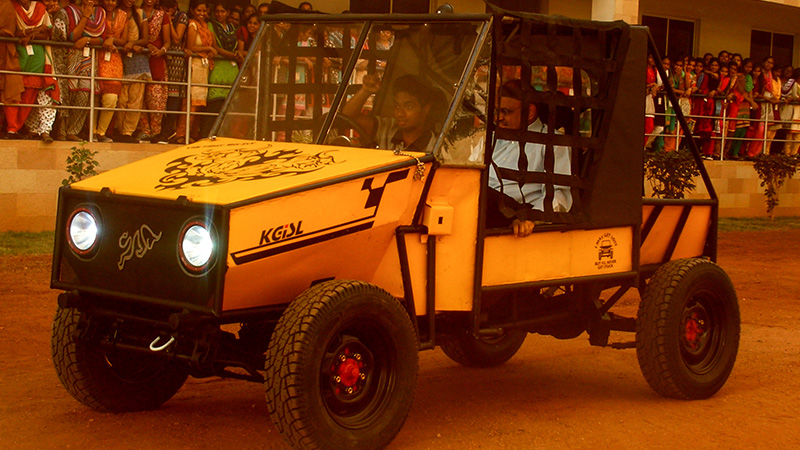 Mechanical engineers are responsible for creating mechanical systems which bring potential changes in the routine lives of human beings. This field of engineering involves various principles of mathematics and physics. Despite being one of the oldest branches of engineering, mechanical engineering is considered to be an eternal field with ceaseless growth; this is because it is expanding at a spectacular rate due to its interdisciplinary nature. The extent to which this field has witnessed growth in the past few years and the way it continues to grow, is making the best mechanical engineering colleges in Tamil Nadu and eminent institutes across the country redesign their curriculums. To prepare for an industry which is evolving at this pace, students must obtain industry-embedded education and develop essential skills which will help them attain success in the future.
There is a plethora of opportunities available when it comes to jobs in mechanical engineering, so there are many potential and financially rewarding options one can go for after the completion of the course. Engineering Product Testing, Robotic Engineering, Design Engineering, Project Engineering, Development Engineering, Project Engineering, etc. are some of the attractive prospects to choose from in this field. To excel and succeed as a Mechanical Engineer, an individual must possess substantial decision-making, problem-solving, technical, communication, and interpersonal skills. The creative combination of all of the skills stated above is what the industry demands. These skills and one's proficiency in the same influence the payscale immensely.
As per a report by Deloitte Global, India is predicted to hold a spot in the top five competitive manufacturing nations by 2020 on Global Manufacturing Competitiveness Index. The Foreign Direct Investment (FDI) inflows into India's mechanical and engineering industries between April 2000 and March 2019 stood at approximately US$ 3.58 billion, as per the data released by the Department for Promotion of Industry and Internal Trade (DPIIT). Mechanical engineering is known to be the broadest engineering field as this field is greatly associated with the other sectors of engineering as well. Mechanical Engineers have to deal with the concepts of robotics, fluid mechanics, aerospace, thermodynamics and a lot more. The reason behind the omnipresent need of Mechanical Engineers is that these professionals are required to design, test, install, operate, handle, and maintain a wide range of machines and systems used across various industries. Some of these industries are mentioned below:
Aerospace Industry-
In the aerospace industry, mechanical engineers are responsible for designing, manufacturing, operating and maintaining aircraft after carrying out extensive research for the same.
Automotive Industry-
From designing to distributing to manufacturing, mechanical engineers play a vital role in each domain.
Chemical Industry-
Developing new technologies, building chemical plants, manufacturing chemicals, etc. are the responsibilities of a mechanical engineer in the chemical industry.
Construction Industry-
Taking care of the installation and maintenance of the heating, ventilation and other features of infrastructure is done by mechanical engineers in the construction industry.
Defence Industry-
Equipment, support and other services are provided to the armed forces by mechanical engineers in the defence industry.
There are many other industries which require mechanical engineers at various levels, such as the electronics industry, the marine industry, material & metal industry, Railways, etc. In 2016, around 280,800 mechanical engineers were working across different industries and this number is predicted to grow by approximately 20% by the year 2026. The expanding role of a mechanical engineer is resulting in increased demand of these professionals, because of which the future of mechanical engineering in India seems positive.